As you all know that the wedding of Katrina Kaif and Vicky Kaushal was very much discussed. The Six Senses Fort is the wedding venue where Katrina Kaif and Vivek Kaushal got married. Along with the discussions about their marriage, this wedding venue was also in the news.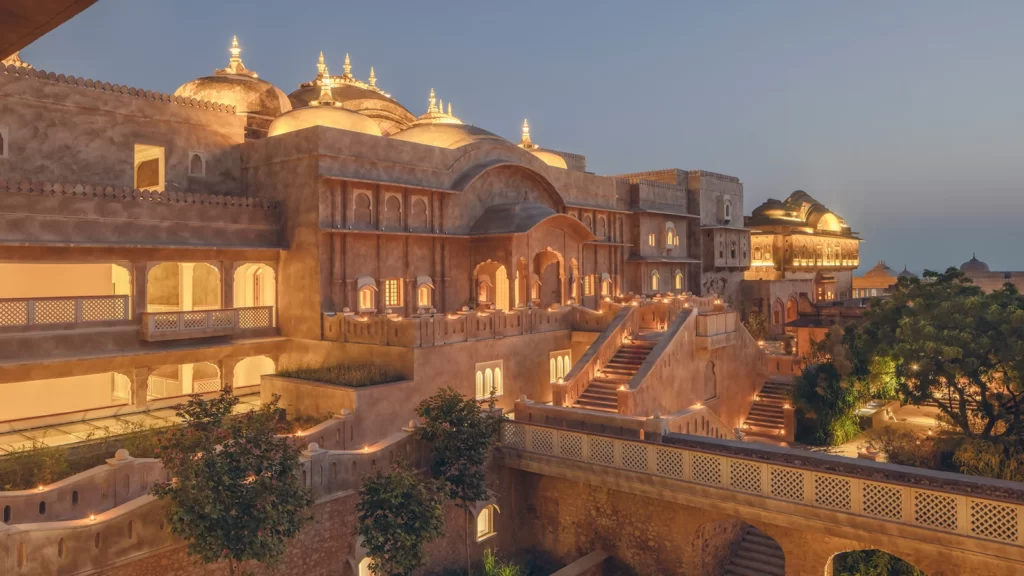 There was discussion all around about the wedding, it had to happen because everything was unique in the wedding. From beginning to end everything was surpirke. With this, the venue of Katrina and Vicky's wedding was in discussion.
Katrina and Vicky hosted the most wonderful place for their wedding named Six Senses Fort near Chauth Ka Barwar in Sawai Madhopur district of Rajasthan. Its might just be the most sought after wedding venue in India. It is made very wonderful.
History
A royal Rajasthani family abode turned exquisite hotel, Six Senses Fort Barwara is steeped in Rajasthan's culture. The 14th-century fort gives you the feeling of grandeur from the moment you step foot in this palace turned sanctuary of wellbeing. With exquisite suites that offer views of the imposing Aravali range, the shimmering waters of a magical lake and the famous temple Chauth ka Barwara Mandir.
Destination Wedding
Prepare your taste buds for unique dining experiences, ranging from The Cortile, offering a Mediterranean and pan-Asian array of culinary delights, to meals under the blanket of stars at the Shikar Burj. The spa is always ready to pamper your senses with soothing therapies, and The Viewing Gallery offers perspectives that are magnificent at any time of day. If you are in need for some Rajasthani splendour and hospitality, then this royal escape is the best option for you.
Facility
Room – 48 suites ( 753 square feet (70 square meters) to 3,014 square feet (280 square meters).
Suits Type – 1. Sanctuary Suite 2. Fort Suite 3. Aravali View Suite 4. Burj Suite 5. Terrace Hot Tub Suite 6. Rani Rajkumari Suite 7. Thakur Bhagwati Singh Hot Tub Suite 8. Raja Man Singh Pool Suite
Wellness & Spa
Indoor and outdoor creative event spaces
Steam, Sauna, tepidarium, swedana, cool pool and still pool
Numerous private dinning venues
Viewing gallery and bar
Onsite Six Senses water botting plant
Cultural heritage and art experiences
Cinema Paradiso – outdoor cinema experience
Kids' pool
Image From The Six Sense Fort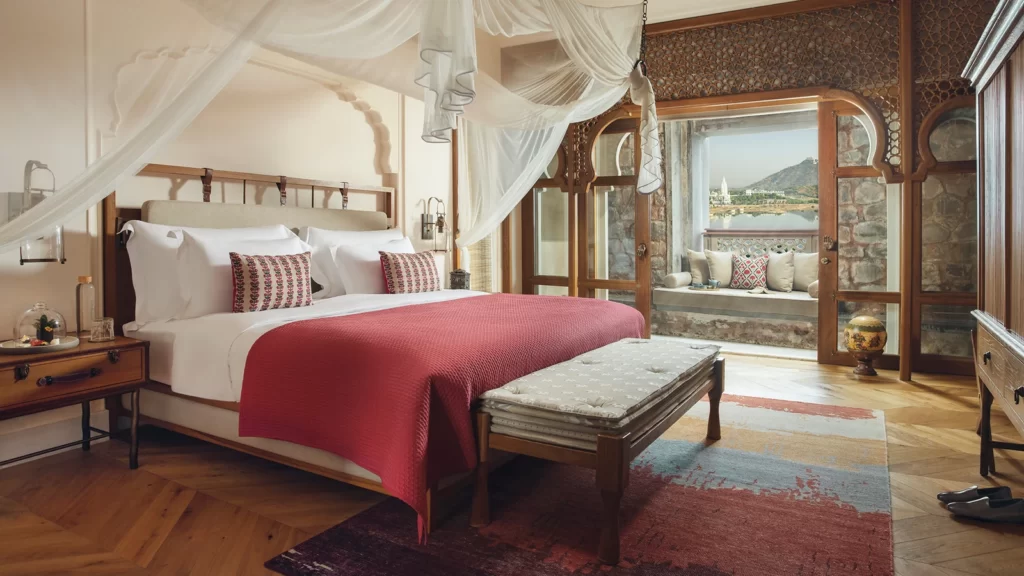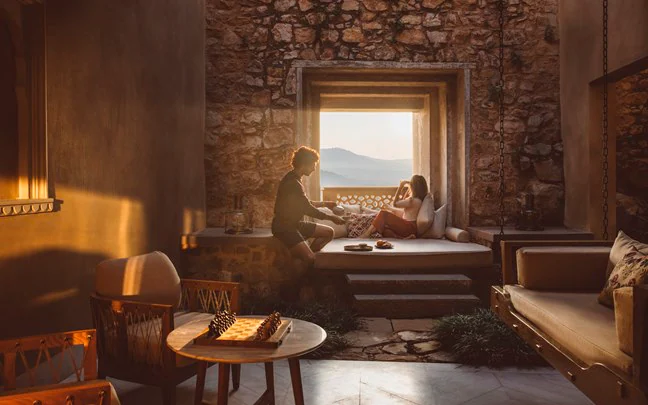 Note
All the information has been taken from the official website of Six Senses Fort.
Wedding Planner
If you are looking for a wedding planner or decorator in Raj Rajasthan or planning a destination wedding, then you can do a direct inquiry with us.