Make your wedding day even more special with uniquely elegant wedding badges. These badges are designed to elevate your wedding day, adding a touch of sophistication and style to your ceremony and reception. Whether you're looking for badges for the wedding party or for your guests, these wedding badges are perfect for creating a cohesive and coordinated look. Made from high-quality materials and featuring intricate designs, these badges will be a cherished memento of your special day. From classic and traditional to modern and trendy, there's a wedding badge style to suit every taste and theme.

The thing with wedding badges is that they instantly uplift the fun vibes and instill the hearty elements of personalization to the weddings. And come on, who wouldn't want to flaunt the close association with the bride or groom by wearing these badges! Your guests can even take them back as the memorable souvenirs of your fun-filled weddings. The brides are grooms are also using them as unique props to flaunt their to-be-wed status, and we totally heart this trend.

The essence of your wedding lies in the tiniest of details and that's why we bring you these best wedding badges that are sure to woo everyone's heart.
Blue Team Bride Badges With Coolest Bride Caricature
And this one for the Groomsmen with a Handsome Groom Caricature.
Cutest Bridesmaid Badges With Cartoon
Another Cutest Wedding Badges Designs For Groomsmen
Polka Dots Pink & Blue Bride Tribe & Groom Squad Glossy Badges That Will Make You Crave For Macron!
The classic Betiwale & Ladkewale
When You're a Proud Member Of The Bride's Squad
Shop Wedding badges and Lehenga Latkan
Personalized Wedding Badges For Family Members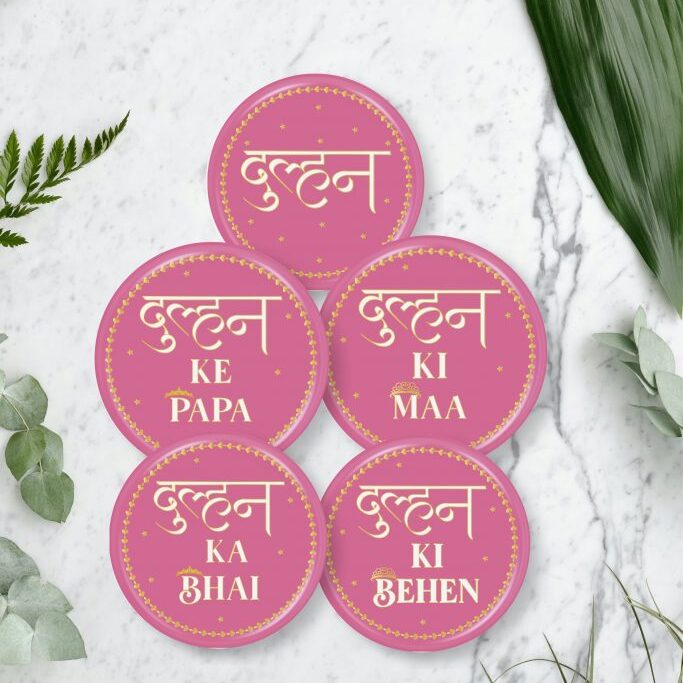 Here are the custom badges for groom family as well!
Give a traditional touch to your badge by adding a traditional jewellery design.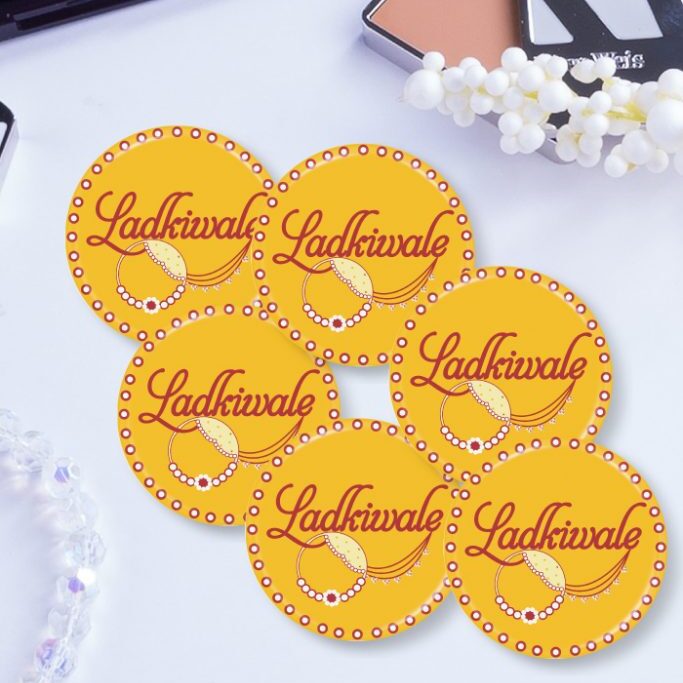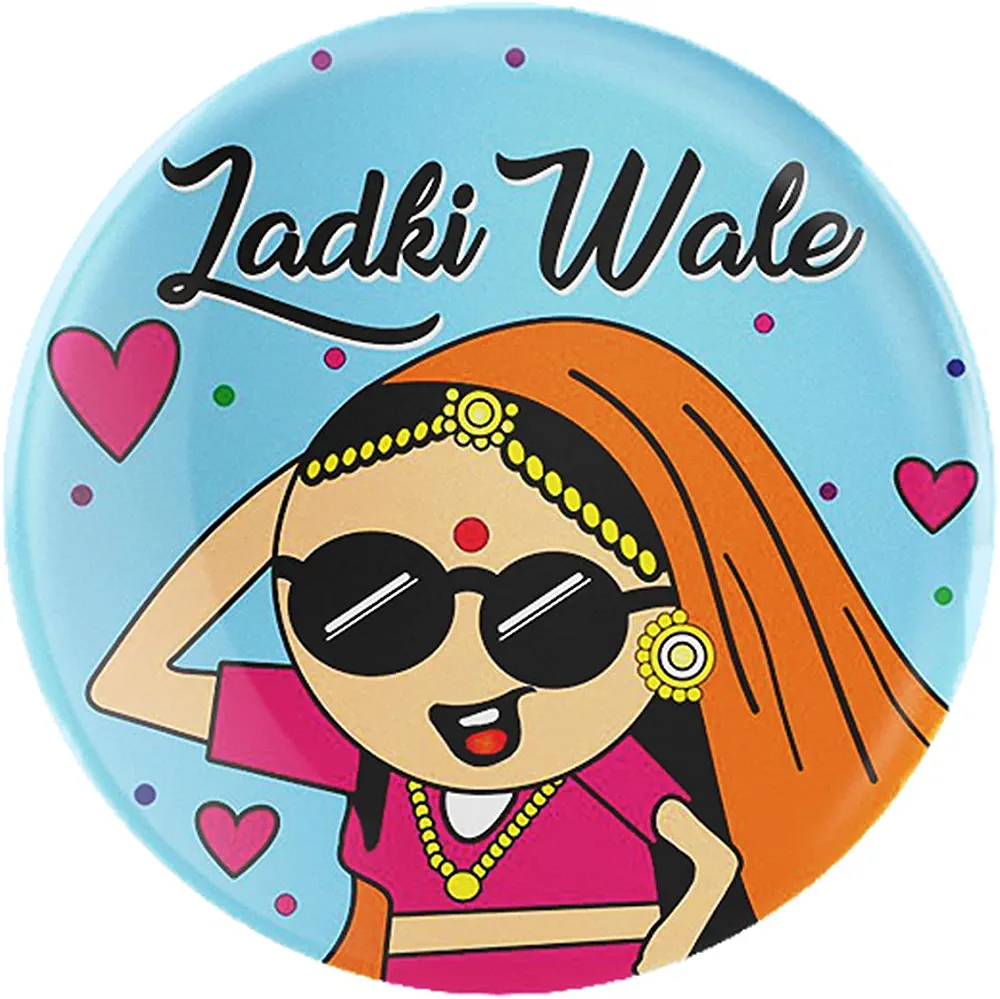 Ladkewale Badges With Moustache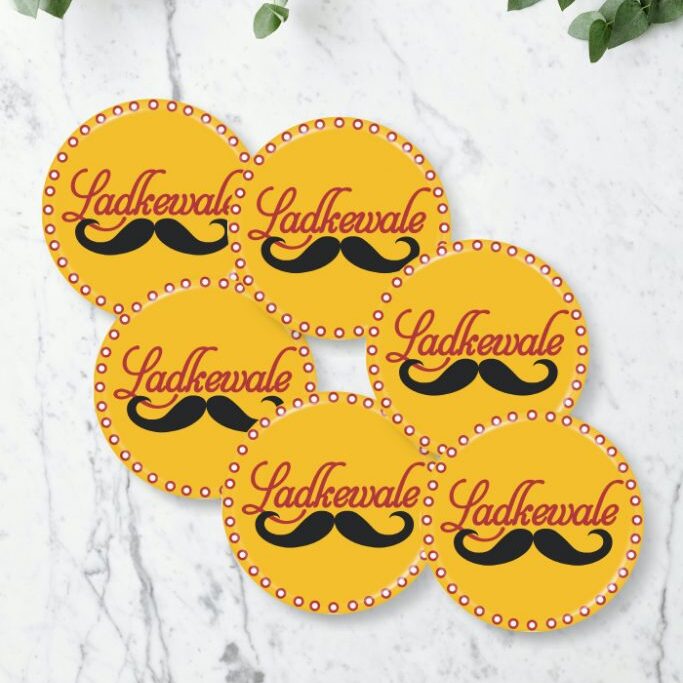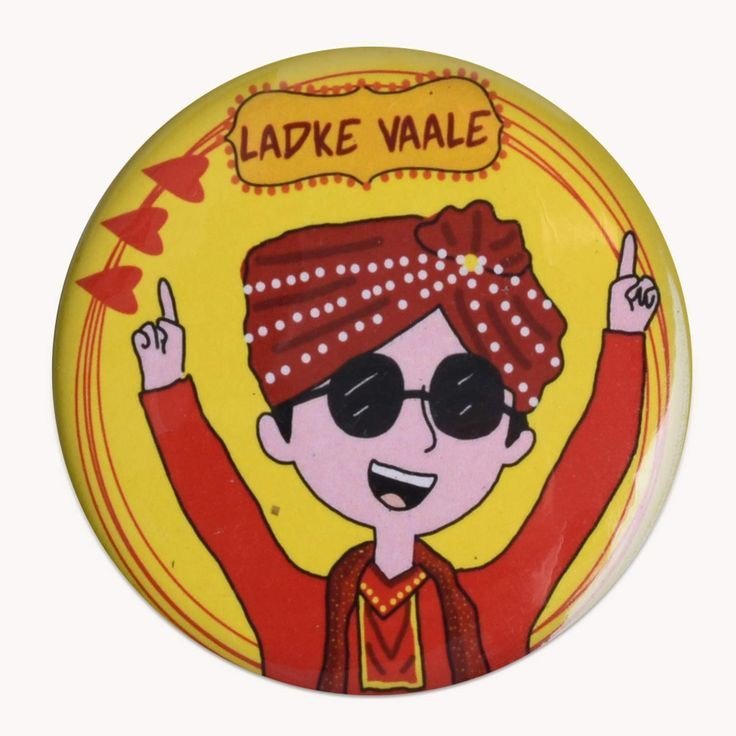 Some More Quirky Personalised Wedding Badges Designs
Here are few more round pin wedding badges designs for bride-to-be, groom-to-be , bride tribe & groomsmen.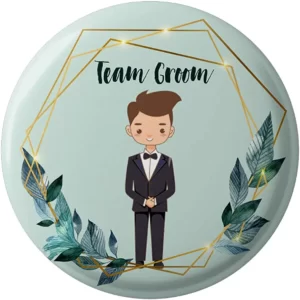 Shop The Latest Trending Glossy Wedding Badge Here
So ,these were the latest & trending wedding badges designs that are being most picked up by the brides & groom. You can also buy wedding badges online and can get it customised with your photos, text & colours. So don't miss the chance to add this coolest & cutest wedding prop
Do let us know which Wedding Badge Design you loved the most by sharing your reviews in comment section below.