Are you in the process of planning a wedding or a grand event? Do you aspire to make it an unforgettable experience for your guests? Then, including the stunning effect of cold pyro should be on your must-have list. Creating a silver fountain display, cold pyro instantly transforms any event into a magical spectacle. And when it comes to acquiring cold pyro, Vega Effects & Sfx is the name you should trust.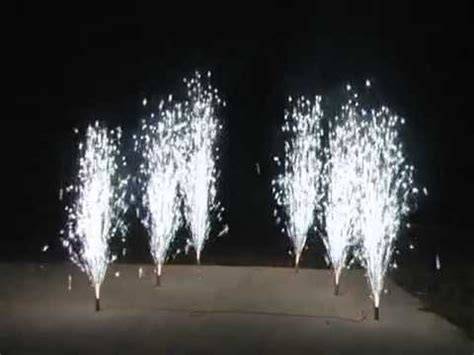 Vega Effects & Sfx is a leading wholesaler of event SFX and effects items in India. With its wide range of products and services, it has become the top choice of event and wedding planners across the country. Their cold pyro is particularly praised for its stunning silver fountain effect, which is guaranteed to make your event stand out.
Based in Kota, Rajasthan, Vega Effects & Sfx has established a far-reaching network across India. Their commitment to delivering quality products on time has made them a dependable partner for many event planners. Their delivery service covers the entire country, ensuring that no matter where you're located, you can get your hands on their top-notch effects items.
So, if you're in the process of organizing a wedding or any other event, don't forget to contact Vega Effects & Sfx for wholesale purchases of cold pyro and other effects items. You can reach them at +91 6367628577. With their high-quality products and reliable service, they promise to make your event truly unforgettable.
In this digital age, Vega Effects & Sfx has made sure to be reachable and visible on multiple online platforms. You can explore their vast range of products and services on Indiamart and Trade India. Additionally, you can follow them on Instagram and Facebook to keep up with their latest updates and offerings. For a comprehensive overview of all that they offer, visit their official website at www.vegaeffects.in.
Remember, an extraordinary event calls for exceptional effects. Make your event memorable and beautiful with cold pyro from Vega Effects & Sfx.
Your Products