In today's digital age, sharing your most cherished moments with friends and family has never been easier, especially when it comes to your wedding festivities. As a newlywed couple, you're probably eager to share your love story and the magic of your special day on Instagram. To maximize engagement and join the community of lovebirds, using the right hashtags is essential. In this blog post, we'll explore the top trending Instagram hashtags for newlywed couples' posts and reels, ensuring your content gets the attention it deserves!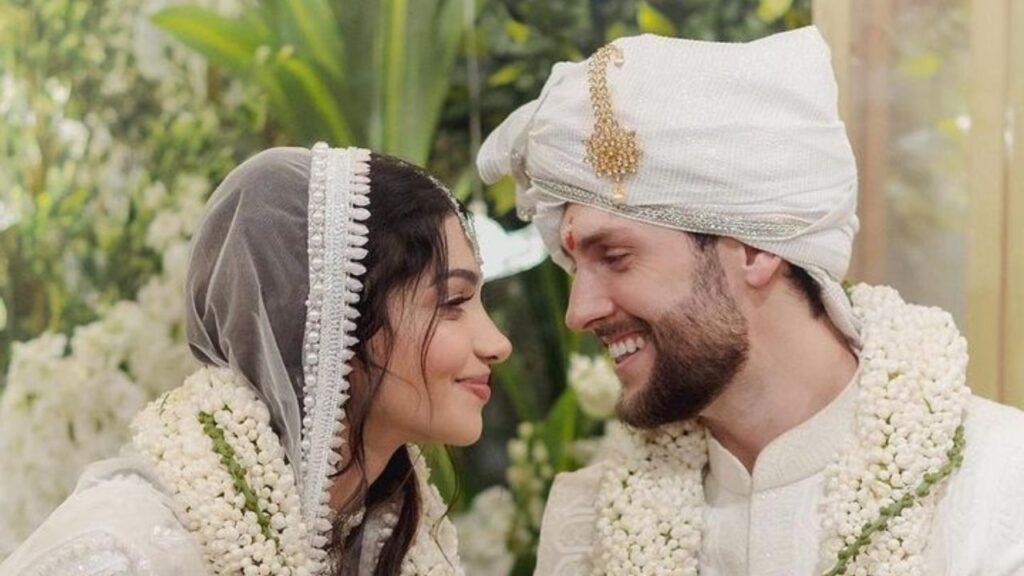 Trending Instagram Hashtags
The Classic Wedding Hashtags:
These are the tried and tested hashtags that will always be in style. They're perfect for showcasing your love and special moments from your wedding day. Consider using a combination of these classic hashtags:
#Wedding
#Newlyweds
#JustMarried
#LoveStory
#WeddingDay
#Marriage
#ForeverTogether
#HappilyEverAfter
Personalized Couple Hashtags:
Creating your own unique hashtag is a fantastic way to make your wedding posts stand out. Combine your names, wedding date, or even a pun to make your hashtag memorable and fun. Some examples include:
#SarahAndRahulTieTheKnot
#ThePatelWedding2023
#MrandMrsSharma
#AnitaAndRaviSayIDo
Location-Specific Hashtags:
Including the location of your wedding or honeymoon adds a personal touch to your posts and reels. It's also a great way for other couples to discover beautiful venues and destinations. Some location-specific hashtags might be:
#GoaWedding
#UdaipurWedding
#BaliHoneymoon
#ParisHoneymoon
Wedding Reels Hashtags:
If you're sharing reels of your wedding journey, from the proposal to the reception, these trending hashtags will help your content reach a wider audience:
#WeddingReels
#WeddingDance
#SangeetNight
#MehendiCeremony
#WeddingPrep
#BridalReels
#GroomReels
Bridal and Groom Hashtags:
Celebrate the bride and groom's journey to the altar with these popular bridal and groom hashtags:
#BrideToBe
#GroomToBe
#BridalDiaries
#GroomDiaries
#WeddingDress
#WeddingSuit
#BridalMakeup
#GroomingGroom
More Hashtags Can Improve Your Instagram
Now that you have a comprehensive list of trending Instagram hashtags for your wedding posts and reels, you're ready to showcase your love story and unforgettable moments to the world. Remember to mix and match hashtags to cater to different aspects of your wedding and stay consistent with your personalized couple hashtag. Happy posting, and congratulations on your new journey as newlyweds!