Crafting a dream wedding isn't just about planning the perfect day; it's about creating timeless memories that echo the love and joy shared. At Wedding Kalakar India, we know this very well. That's why we offer a broad spectrum of wedding-related products, crafted with meticulous attention to detail and a deep understanding of our customers' needs. Today, we shed light on a unique product that has been winning hearts across India – our Personalized Oil Painting Frame.
Remember the first time you locked eyes with your partner? Or the moment you both said, "I do"? Such moments are priceless and deserve to be preserved in a unique and artistic way. Our Personalized Oil Painting Frame serves this purpose beautifully. The frames are a sublime fusion of traditional artistry and modern digital techniques that transform your favorite photograph into a stunning, life-like oil painting.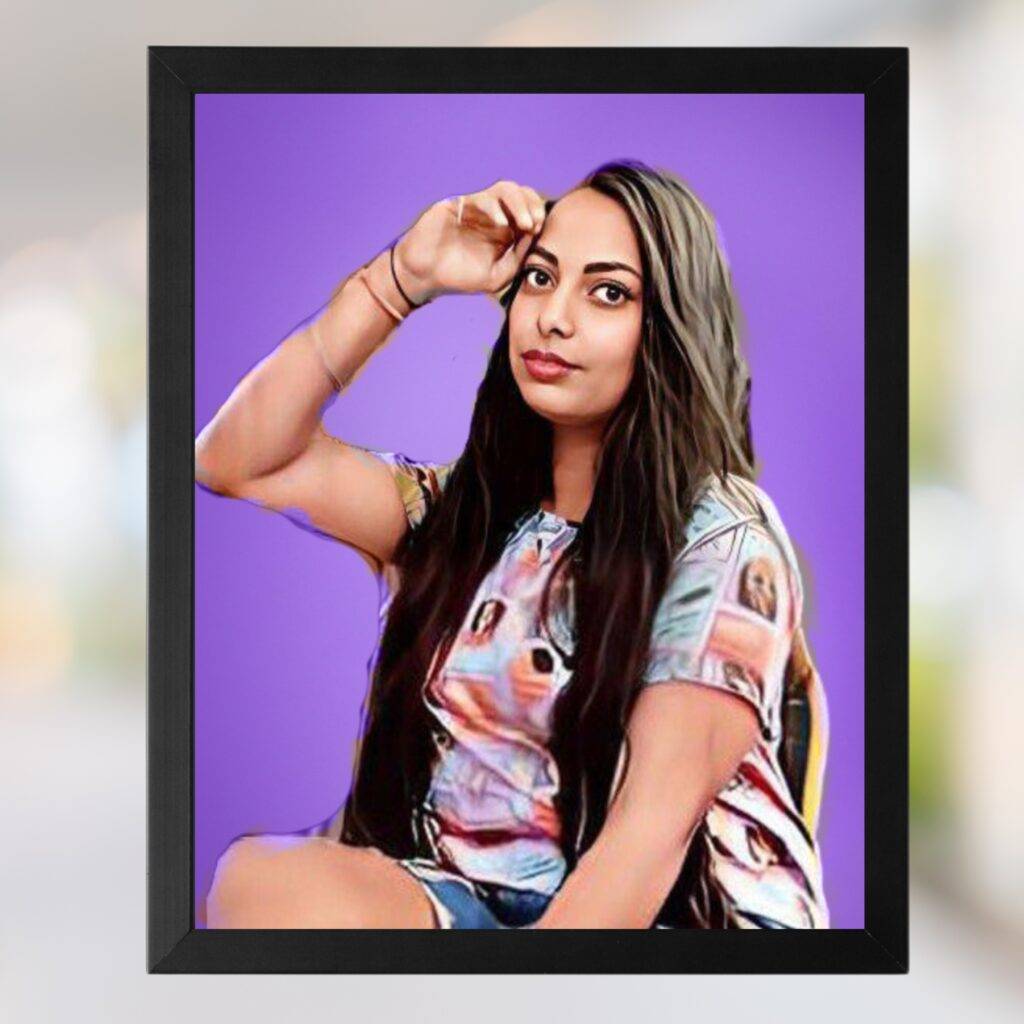 Product Name: Personalized Oil Painting Frame
Price: ₹1649
Review: 5/5
Buy Now
Handcrafted with care and precision, these oil painting frames offer high-definition imaging. This feature ensures that every tiny detail, every subtle emotion, and every vibrant color from your original image is impeccably captured, creating a stunning, lifelike masterpiece. With a size of 16 inches by 20 inches, the high-quality wooden frames serve as the perfect canvas to display these vivid paintings, accentuating their overall aesthetic appeal.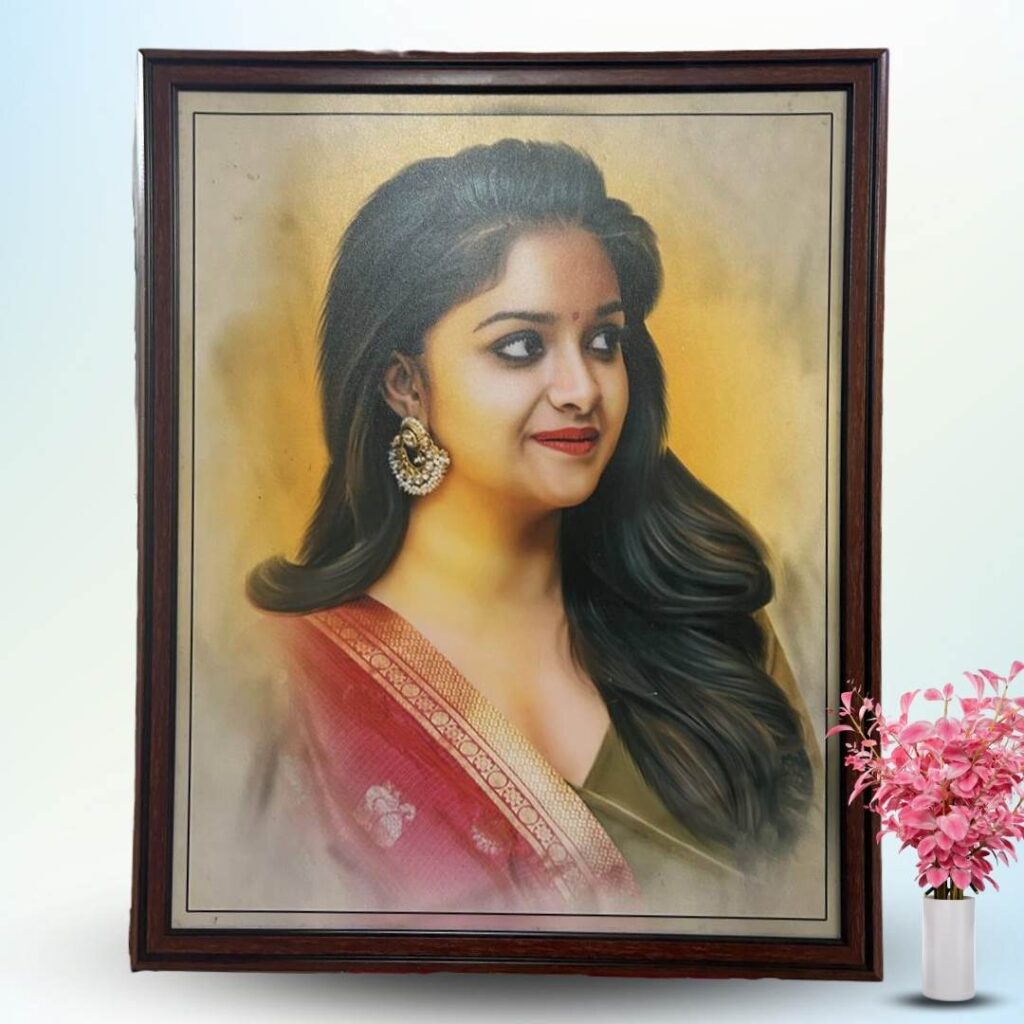 Shopping for this personalized oil painting frame couldn't be more straightforward. All you need to do is select your most cherished photo and leave the rest to our skilled artisans. The result? A piece of art that's not just visually appealing but also deeply personal and filled with sentiment. Imagine having a momentous piece of your life immortalized as an oil painting, proudly displayed in your living room, silently narrating a story close to your heart.
Perfect as a wedding gift, these frames could also be the ideal present for anniversaries, birthdays, proposals, or any other significant occasion. Whether it's a gift for him or her, it's bound to elicit a joyful surprise and heartfelt gratitude from the recipient. The best part? We offer free Pan India delivery! Yes, you read that right! Irrespective of your location in India, we ensure your special gift reaches you without any additional costs.
Your trust matters to us, and we maintain it by guaranteeing the originality of our products. When you invest in a product from Wedding Kalakar India, you're not just buying an item, but a work of art, a keepsake, a memory that carries beauty, nostalgia, and personal sentiment.
Come, join us in celebrating love, creating magical moments, and making lasting memories with our Personalized Oil Painting Frame. With Wedding Kalakar India, every step of your journey is designed to be seamless, enjoyable, and memorable.
Visit us at Wedding Kalakar India and shop from our extensive collection designed to cater to every aspect of wedding fashion, décor, accessories, and more. You dream it; we create it!