Now that the holiday hubbub is over, we're officially turning our attention to the next big day on our calendars: Valentine's Day. Whether you're celebrating with your significant other, your best friends, your kids, or anyone else, Valentine's Day is the perfect time to show the special people in your life how much you appreciate them, which is why you should You will find a lot of different gift ideas in this list. From the romantic to the sentimental and the practical, these gifts span a wide variety of recipients. Valentine`s Day Gifts Ideas.
Celebrating V-Day in a new relationship this year? You might not want to go all out, but we've included a few little treats that you boyfriend/girlfriend will definitely love. The same goes for people who are in long-term relationships and no longer celebrate the big day. Valentine's Day is always a great time to surprise him with something from our books. So let us bring you a list of some gifts so that you can gift your partner on valentine day.
1. A perfect Gift For Your Valentine😍Love Is In The Air! Show Your Valentine Your Royal Love With A Mug Made Especially For Them. Valentine`s Day Gifts Ideas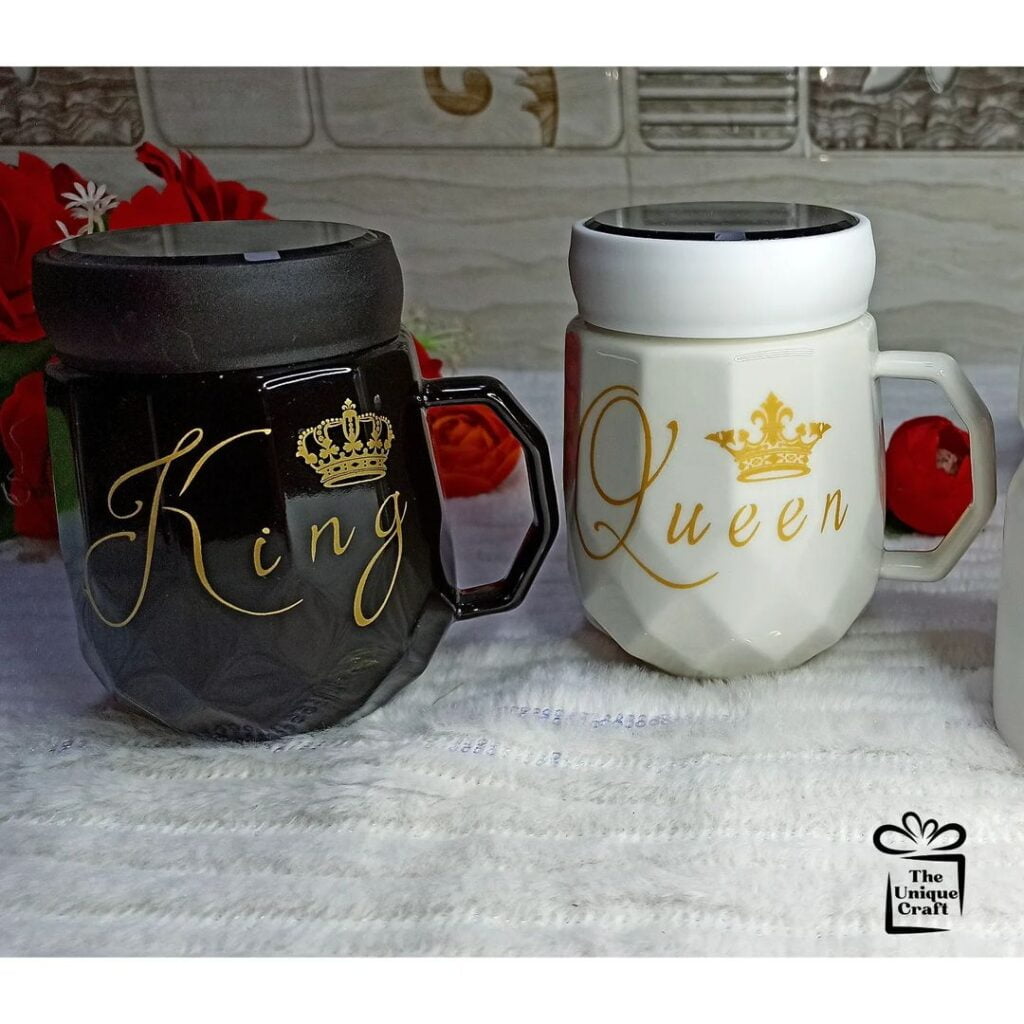 2. Curated This Gorgeous Customised Photo Frame & Customised Hamper For Valentine Day❤️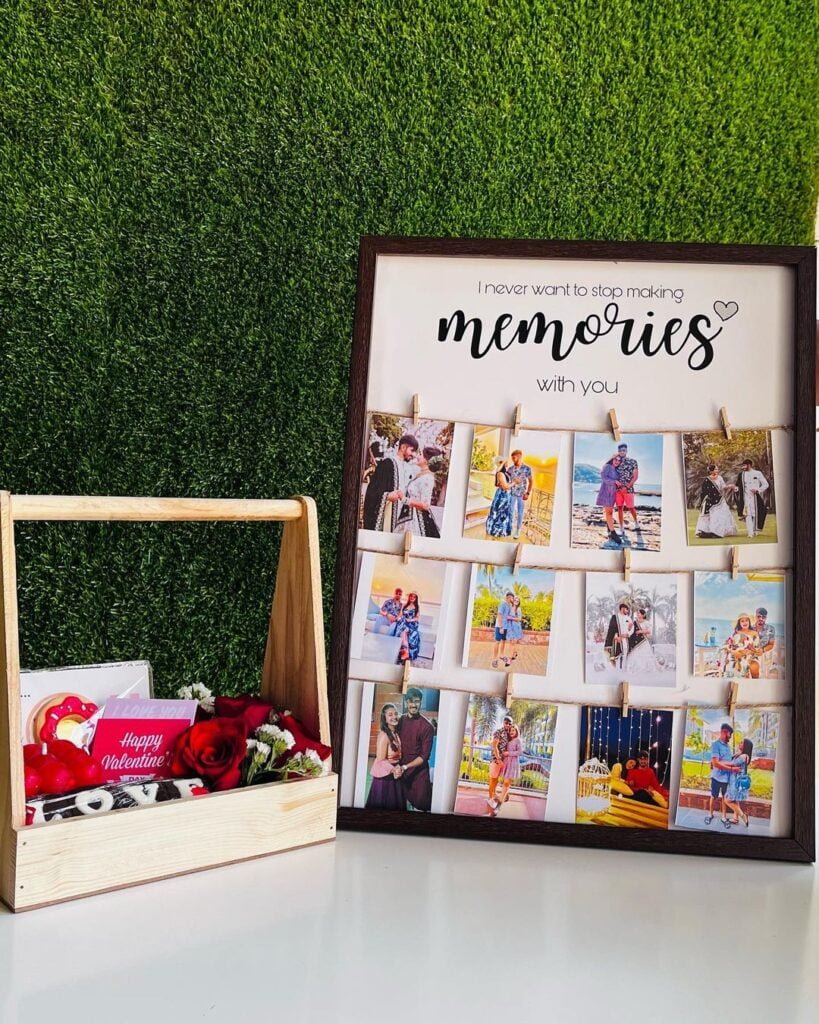 3. This Valentine's Day Extra Special With Our Lovers Gift Pack!
Ummmmah Mug With Lid, Rose Scented Candle Cup, Chocolates! We didn't Miss Anything!
4. Valentine ♥️ Special Combo | Includes Gifts For All Days Total 8 Gifts.
Includes gifts for all days Total 8 Gifts
This Includes
✨ Gold Rose
✨Adjustable Couple Ring
✨ Photo Chocolate
✨ MDF Teddy with name
✨ Promise day Keychain ( one photo required)
✨ Denver pocket deodorant
✨ Multi led name lamp
5. Trunk 2.0 For Her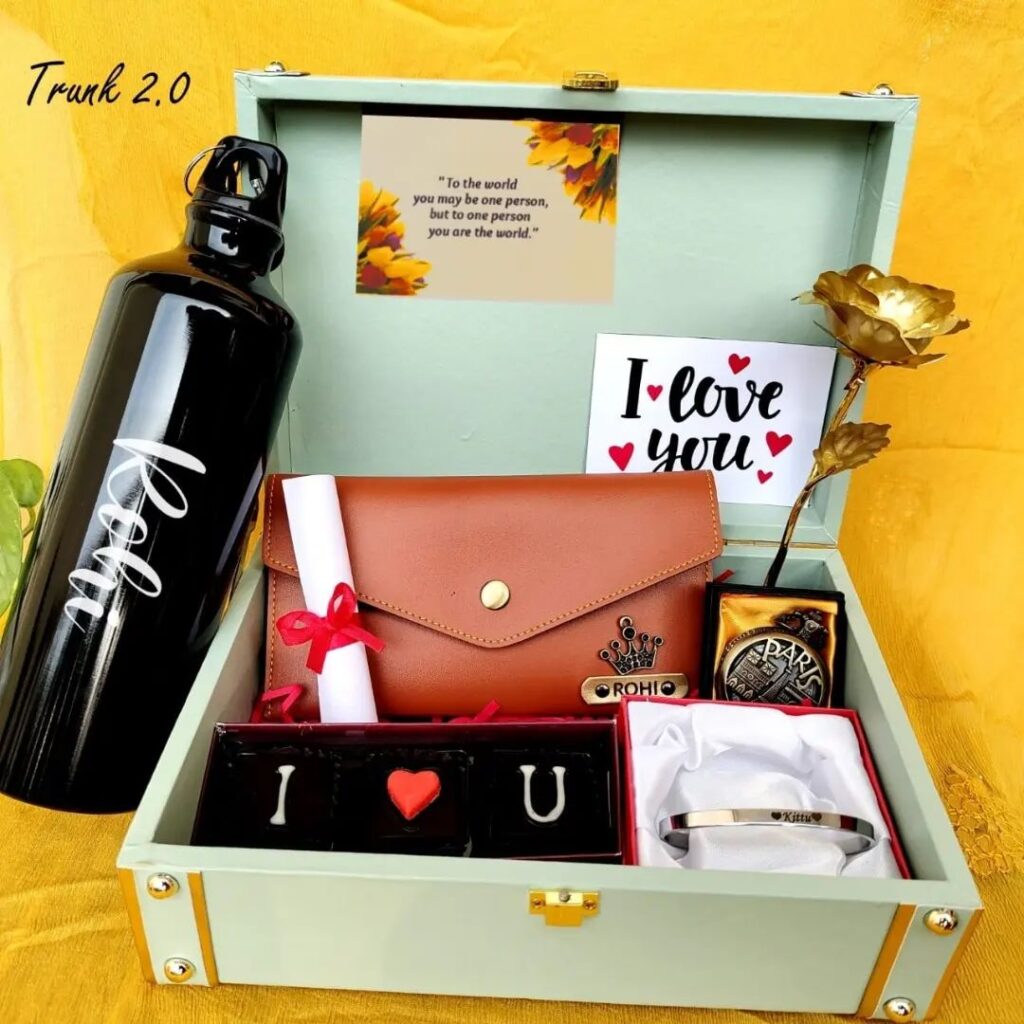 Product Included: –
• Trunk Box(Random colour)
• Girls wallet
• Clock Keychain(Random design)
• Sipper Bottle 4.0
• Love Agreement
• I❤️U Chocolate
• Golden Rose
• Kada With Gift Box
6. Love In Handmade Gifts Lasts Forever…❣️| Handmade Valentine Cards
If you don't believe me
7. Make this Valentine's Day extra special with our lovers gift pack!
Ummmmah mug with lid, Rose scented candle cup, Cute hand-painted salt and pepper love birds ! We didn't miss anything!
8. Valentine Combo 3.0♥️ For Him
Includes
1 men wallet
1 Gold Rose
1 I ❤️You Chocolate
1 Drive safe Led Keychain
1 message bottle
9. Valentine's Day Bar Combo | Top Best Valentine's Day Gifts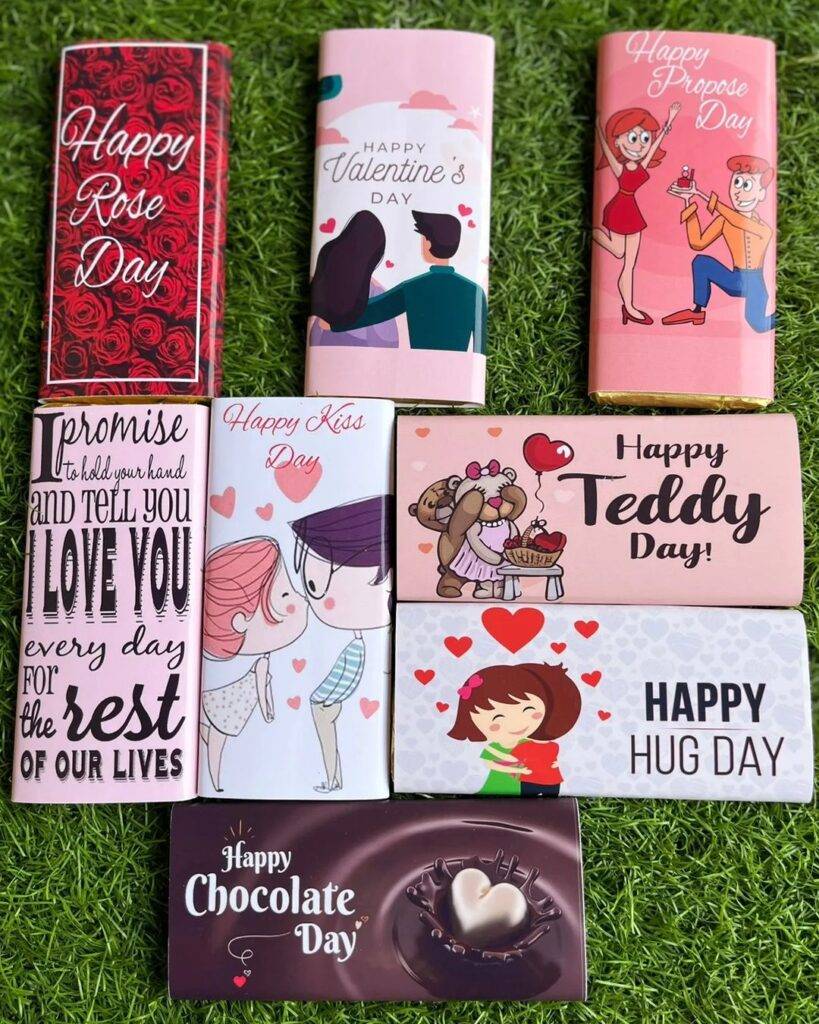 10. Valentine Week Wooden Box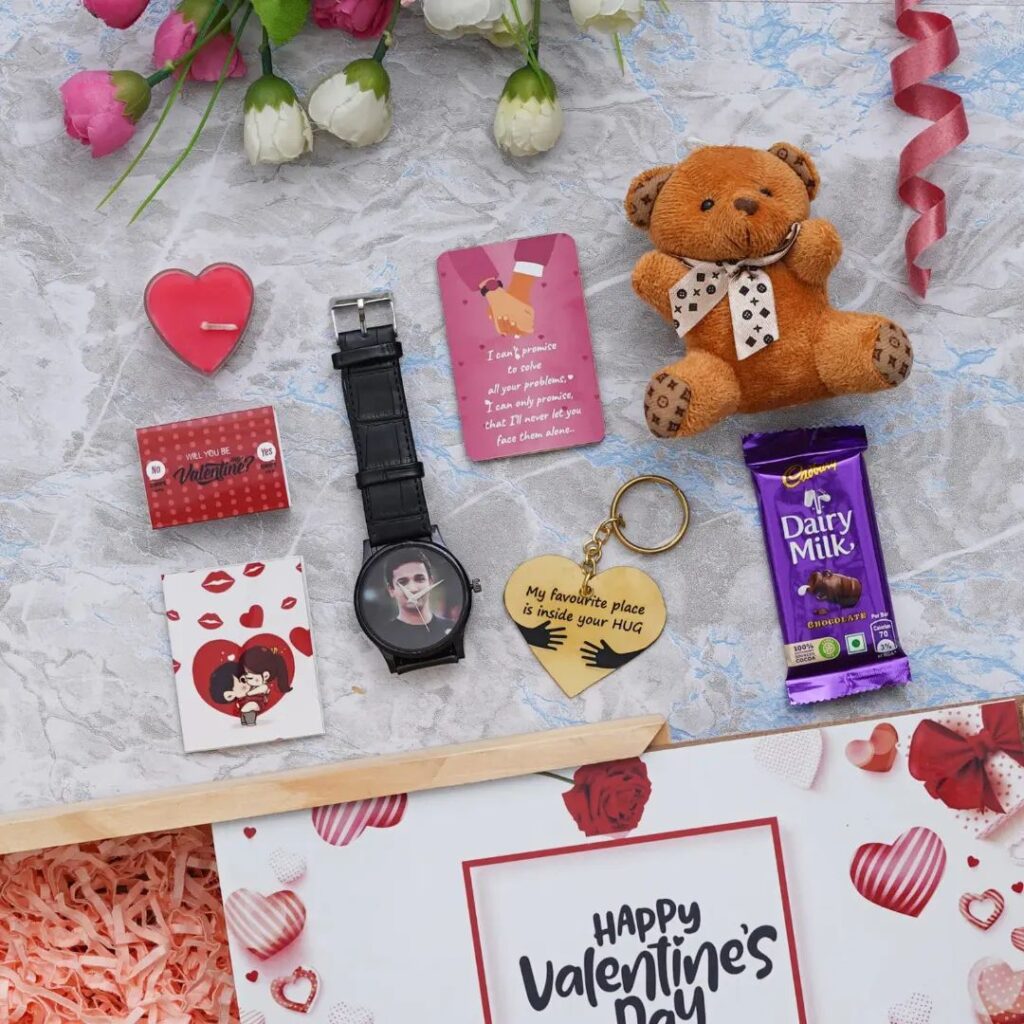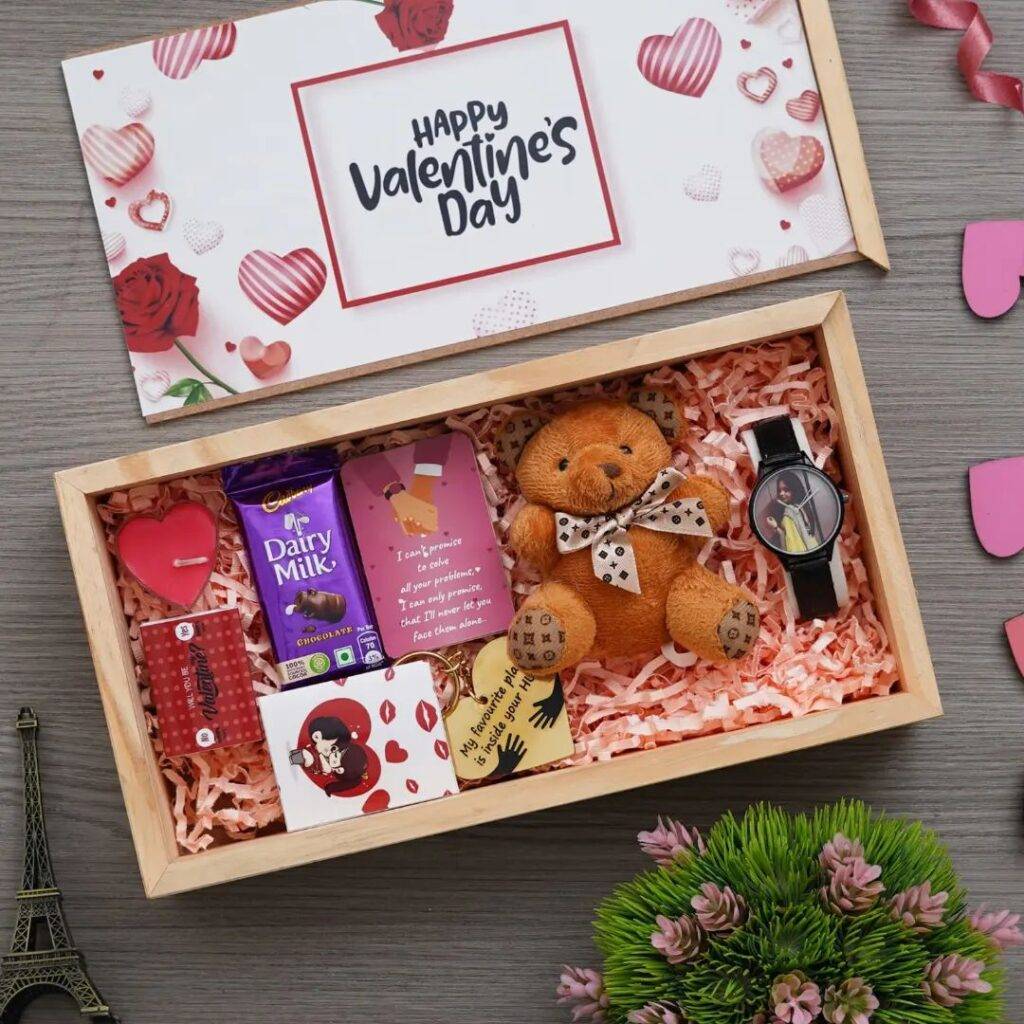 Gifts for all days of Valentine Week
Rose scented heart shape candle
Match box style proposal card
Dairy Milk
Small teddy bear
A fridge magnet for promise day
A metal Keychain
Cute little card for Kiss day
11. How Gorgeous Is Our Acrylic Red Glossy Box With All Our Top Gifts.
CITTA scented candles + It's written in our stars book + I LOVE YOU Polk's mug and Kisses