Indian weddings are a vibrant celebration of love and culture, and a bride's makeup plays a crucial role in making her look and feel her best. With so many makeup styles to choose from, it can be challenging to decide which type is best for a bride-to-be. This blog will guide you through the various makeup styles that perfectly complement the traditional Indian bridal look. Indian Bridal Makeup
Indian Bridal Makeup: Finding the Perfect Style
Traditional Bridal Makeup: Indian Bridal Makeup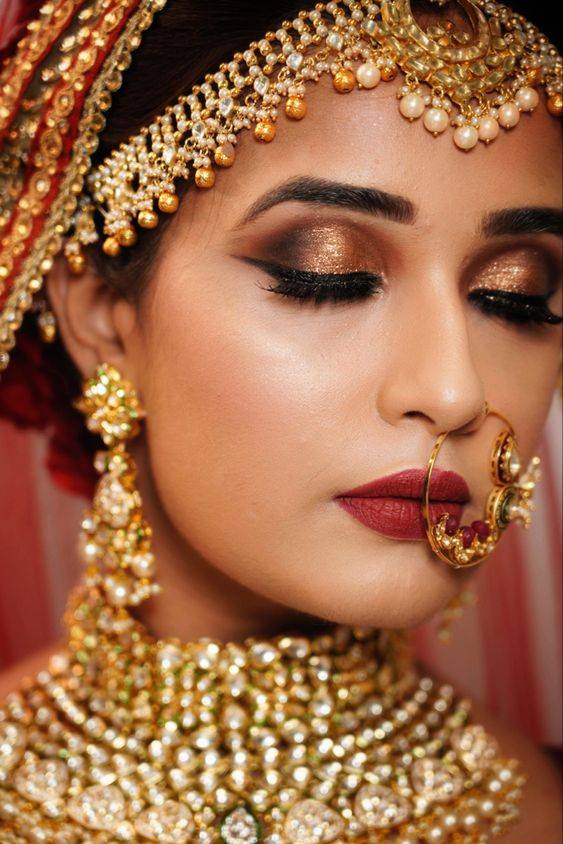 Traditional bridal makeup is a classic choice for Indian brides who want to maintain a conventional appearance on their wedding day. This makeup style typically features bold eye makeup, including a defined kajal or eyeliner, dramatic eyeshadow, and long, voluminous lashes. The lips are adorned in deep red or maroon shades, while the cheeks have a subtle flush of color. Traditional bridal makeup can be customized according to the bride's skin tone and preferences, creating a timeless look that never goes out of style.
HD (High Definition) Makeup: Indian Bridal Makeup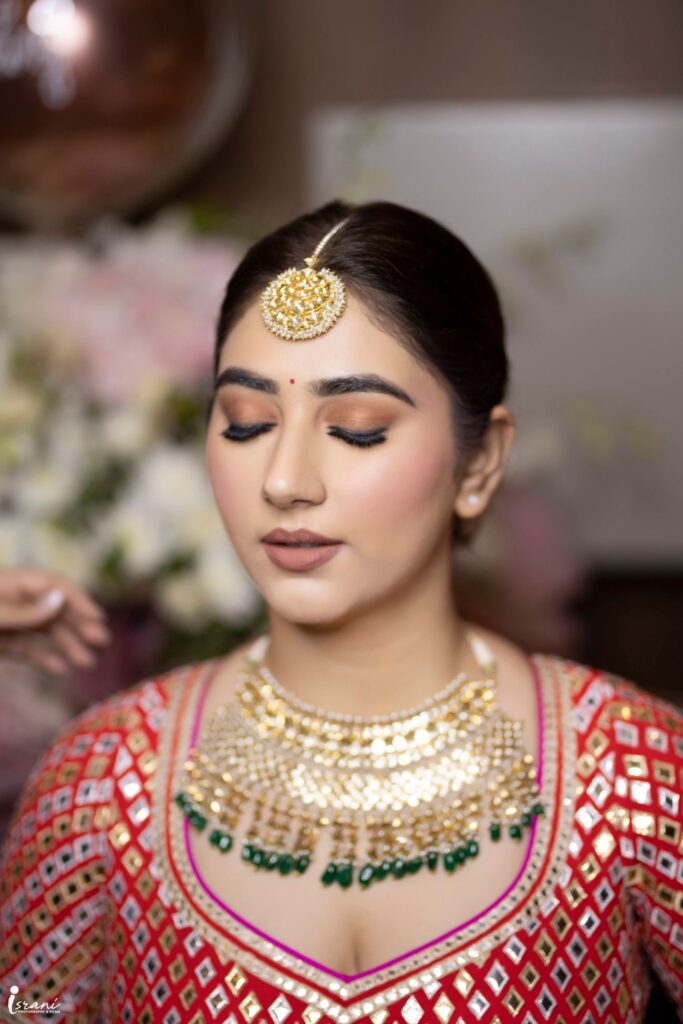 HD makeup is a popular choice among brides seeking a flawless, camera-ready look. This makeup style utilizes high-quality, lightweight products that provide excellent coverage without appearing cakey. HD makeup is designed to look perfect in photographs and under bright lights, making it ideal for wedding ceremonies and receptions. The overall look is polished and radiant, enhancing the bride's natural beauty while ensuring that she looks stunning throughout the event.
Airbrush Makeup:
Airbrush makeup is a technique that involves spraying a fine mist of makeup onto the skin using an airbrush gun. This method provides a seamless, even coverage that is both long-lasting and water-resistant. Airbrush makeup is perfect for brides who want a lightweight, natural-looking base that withstands the test of time (and tears!). When combined with a soft, smokey eye and a nude or soft pink lip, airbrush makeup creates an effortlessly beautiful bridal look.
Minimalist Makeup:
Minimalist makeup is an excellent option for brides who prefer a more subtle and natural look. This style focuses on enhancing the bride's features without overpowering them. Minimalist makeup often includes a lightweight foundation or BB cream, soft eyeshadow, a hint of kajal or eyeliner, natural-looking false lashes, and a soft pink or nude lip color. The result is a fresh, glowing appearance that allows the bride's natural beauty to shine through.
Conclusion:
The best type of makeup for an Indian bride depends on her personal preferences, skin tone, and desired look. Whether she opts for a traditional, HD, airbrush, or minimalist makeup style, the most important factor is that she feels confident and beautiful on her special day. Consulting with a professional makeup artist can help brides make an informed decision and ensure they achieve the perfect bridal look that complements their personality and style.