Udaipur, known as the "City of Lakes" and the "Venice of the East," is a captivating honeymoon destination in India that combines rich culture, history, and romance. This picturesque city in Rajasthan offers an affordable and unforgettable escape for couples seeking the perfect getaway.
Udaipur: Discover India's Enchanting Honeymoon Paradise
Budget: Udaipur caters to honeymooners with a range of budgets. From budget-friendly accommodations to luxurious hotels, the city has options for everyone, ensuring that your romantic trip doesn't compromise on comfort.
Most Visited: Udaipur's top attractions include the City Palace, Lake Pichola, Jag Mandir, and Saheliyon-ki-Bari. These historical landmarks showcase the city's architectural beauty and fascinating heritage, making them must-visit sites for couples.
Hotels with Cost: Udaipur offers various accommodations to suit your budget. Budget hotels like Mewar Haveli (starting at $25 per night) and Jagat Niwas Palace (starting at $40 per night) provide a comfortable stay without breaking the bank. For a more luxurious experience, consider the Taj Lake Palace (starting at $350 per night) or The Leela Palace (starting at $250 per night).
Activities: Enjoy a romantic boat ride on Lake Pichola, explore the bustling markets of Udaipur, or indulge in delectable Rajasthani cuisine at local eateries. There's no shortage of activities to make your honeymoon memorable.
Famous Palaces: The City Palace and Monsoon Palace are iconic landmarks that showcase Udaipur's regal past, making them must-visit attractions for couples.
Must Read: Udaipur Best Destination Guide
Nearby Cities to Visit: Couples can extend their honeymoon by visiting nearby cities like Jodhpur, the "Blue City," known for its vibrant blue houses and the majestic Mehrangarh Fort, or Jaipur, the "Pink City," famous for its stunning palaces and forts.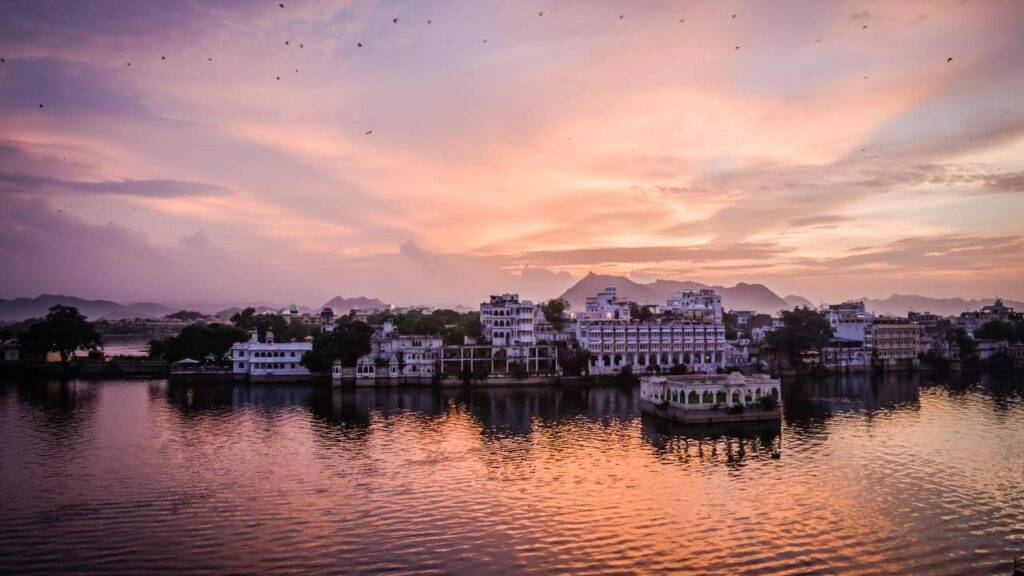 Event Planner In Udaipur Rajasthan
In conclusion, Udaipur is the perfect honeymoon destination in India, offering a romantic setting and unforgettable experiences for every couple. With its rich history, breathtaking architecture, and diverse activities, Udaipur promises a truly enchanting honeymoon.