Your wedding day is a once-in-a-lifetime event, and the choice of the perfect venue plays a significant role in making your special day truly unforgettable. India, with its diverse landscape and rich cultural heritage, offers a plethora of stunning locations for a dream wedding. From breathtaking palaces to serene beaches and everything in between, we have curated a list of the top 10 luxury wedding venues and destinations in India for the year 2023. So, get ready to say "I do" at one of these exquisite locations!
Top Wedding Destinations in India
1. Umaid Bhawan Palace, Jodhpur: Wedding Venues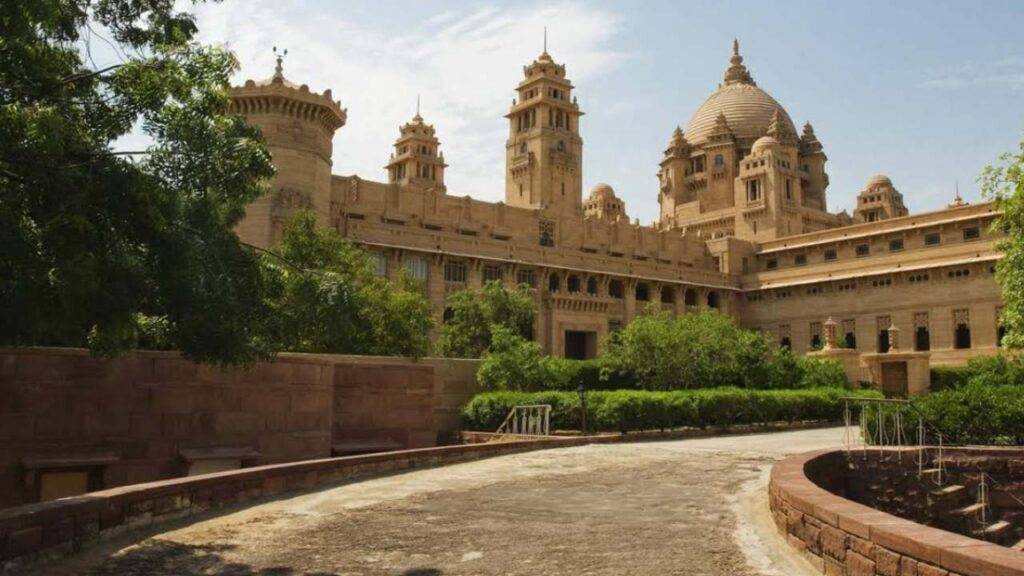 As one of the largest private residences in the world, Umaid Bhawan Palace in Jodhpur is an architectural marvel. This magnificent palace, with its regal ambience, lavish interiors, and stunning views of the Blue City, is an ideal venue for a royal wedding.
2. Taj Falaknuma Palace, Hyderabad: Wedding Venues
This enchanting palace, once the residence of the Nizams, is now a luxurious 5-star hotel. Taj Falaknuma Palace, with its opulent interiors and breathtaking views of the city, is an excellent choice for a fairy tale wedding in Hyderabad.
3. The Leela Palace, Udaipur: Wedding Venues
Nestled on the banks of Lake Pichola, The Leela Palace in Udaipur offers a magical setting for a destination wedding. The palace's majestic architecture, lush gardens, and mesmerizing views of the Aravalli Mountains make it a picture-perfect wedding venue.
4. Neemrana Fort Palace, Rajasthan: Wedding Venues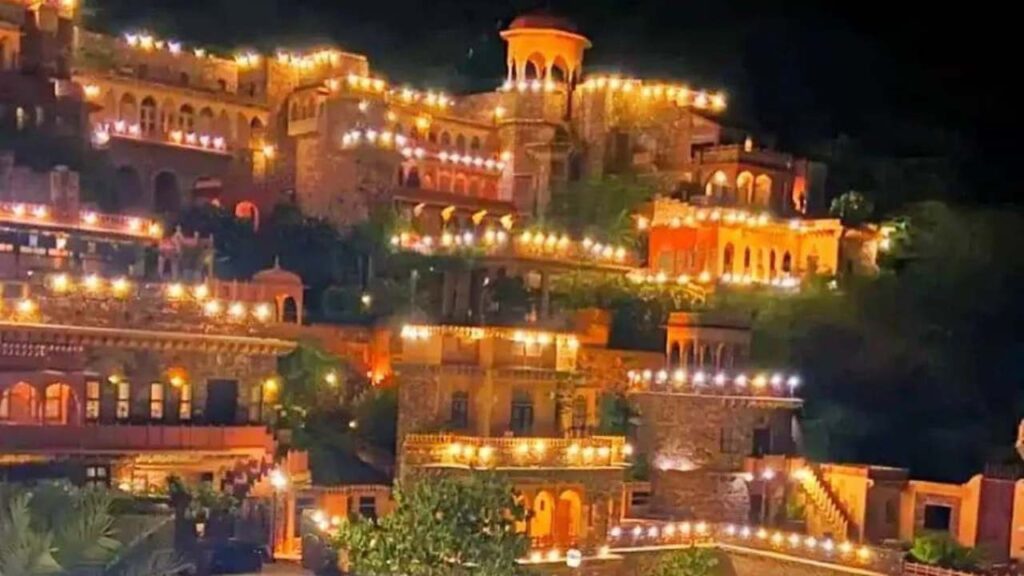 The historic Neemrana Fort Palace, perched on a hilltop, offers a romantic and enchanting backdrop for your wedding. Its traditional Rajasthani architecture and panoramic views of the surrounding countryside make it an unforgettable location for your nuptials.
5. The Oberoi Udaivilas, Udaipur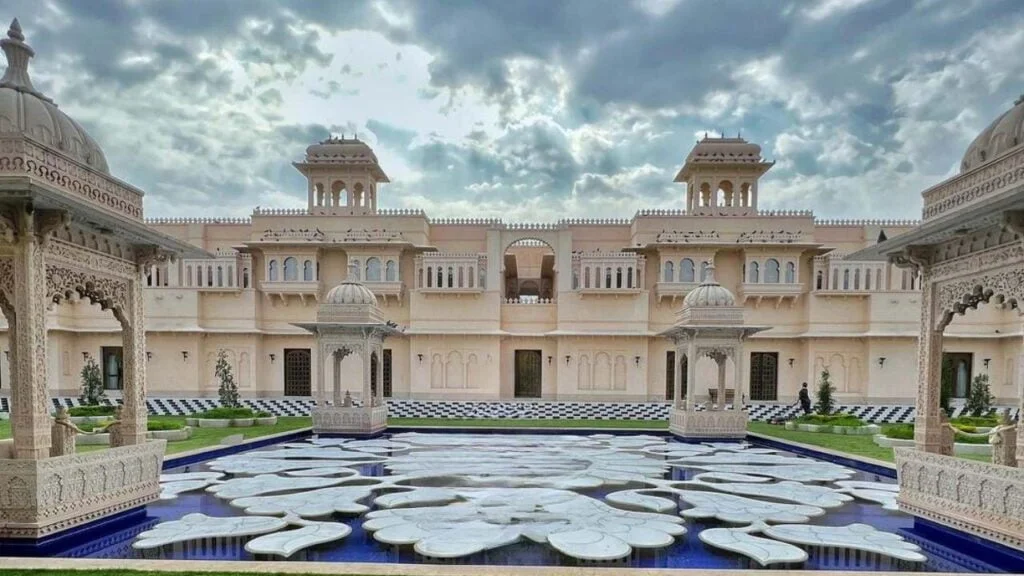 The Oberoi Udaivilas, located on the banks of Lake Pichola, is an elegant and luxurious resort that offers a stunning setting for a wedding in Udaipur. The beautifully landscaped gardens and sparkling pools make it an ideal venue for a fairy tale wedding.
Best Wedding Planner in Rajasthan
6. Grand Hyatt, Goa
With its sprawling lawns, lush gardens, and stunning beachfront location, the Grand Hyatt in Goa is perfect for couples who dream of a tropical wedding by the sea. The resort offers various indoor and outdoor spaces for a memorable destination wedding.
7. The Lalit Golf & Spa Resort, Goa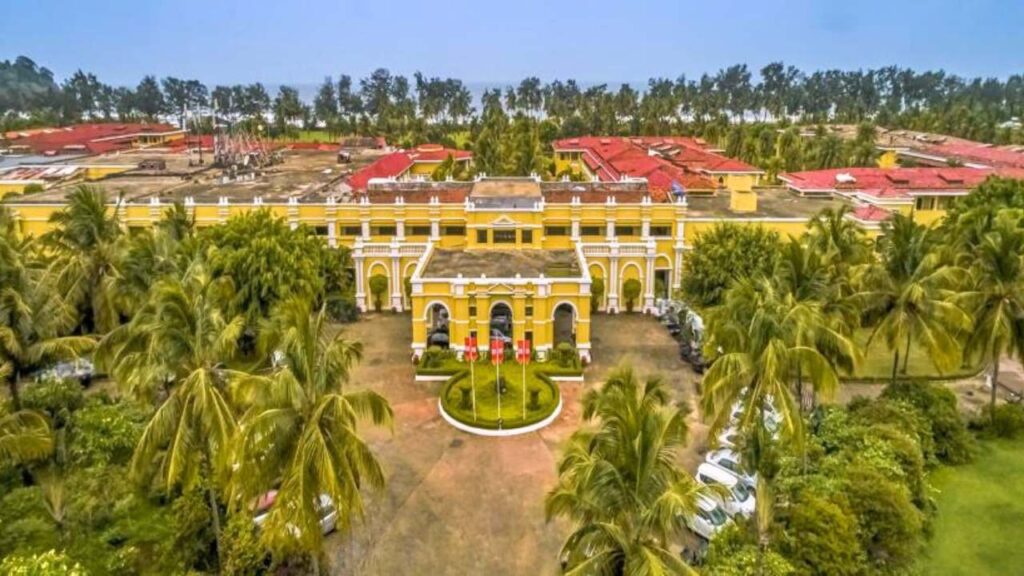 Another gem in Goa, The Lalit Golf & Spa Resort, is a luxurious 5-star property that boasts a private beach, a golf course, and lush gardens. This beautiful resort is an idyllic choice for couples looking to tie the knot amidst a serene and picturesque setting.
8. Aman-i-Khas, Ranthambore National Park
For couples looking for a unique and intimate wedding experience, Aman-i-Khas in Ranthambore National Park offers a luxurious glamping experience amidst the wilderness. Say your vows in a magical setting surrounded by nature and wildlife.
9. Ananda in the Himalayas, Uttarakhand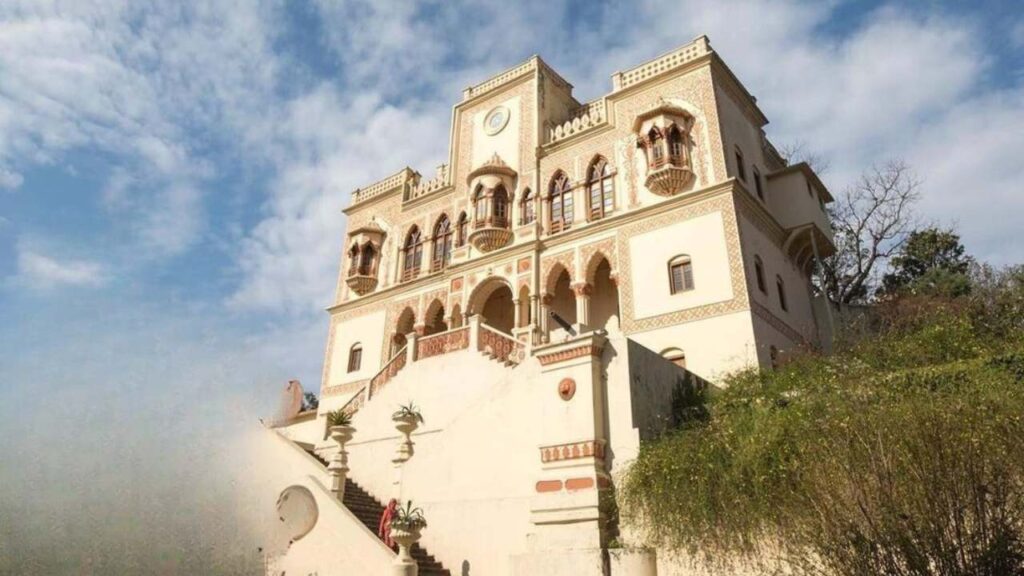 Located in the serene Himalayan foothills, Ananda in the Himalayas is a destination spa resort offering breathtaking views and luxurious amenities. For couples seeking a tranquil and rejuvenating wedding experience, this is the perfect location.
10. The Taj Mahal Palace, Mumbai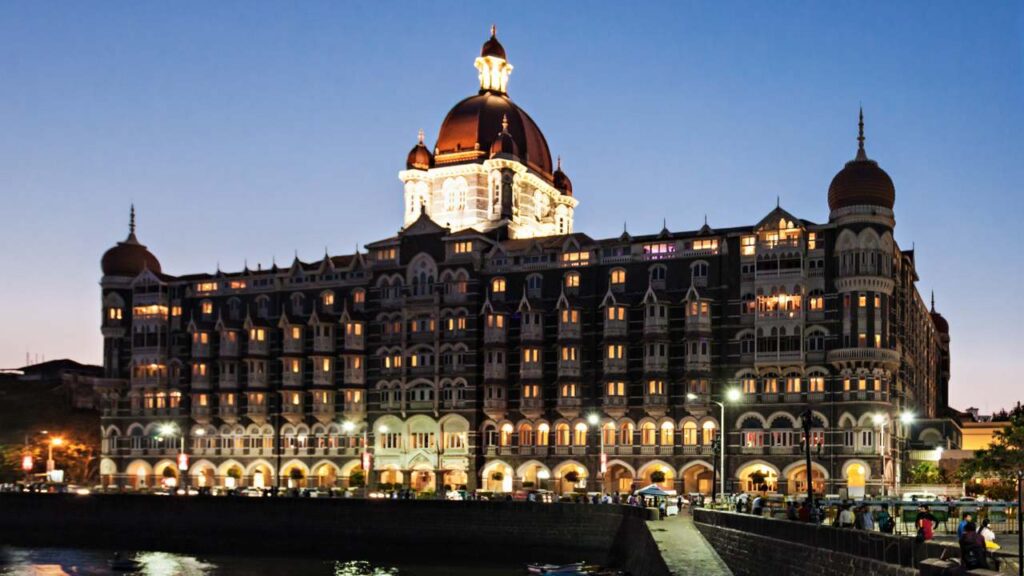 The iconic Taj Mahal Palace in Mumbai, with its stunning architecture and rich history, is an ideal choice for a lavish and sophisticated wedding. Its elegant ballrooms and exceptional service make it a preferred venue for high-profile weddings.
India, with its diverse landscape, rich history, and luxurious venues, offers a multitude of options for your dream wedding. Whether you desire a royal palace, a serene beach, or a picturesque mountain resort, there is a perfect location waiting for you. Explore these top 10 luxury wedding destinations and venues in India for your unforgettable 2023 nuptials and create memories that will last a lifetime. Happy wedding planning, and may your special day be everything you've ever dreamed of!