Actress Parineeti Chopra, newly engaged, bids an emotional goodbye to Delhi on social media, stirring interest and anticipation among her followers.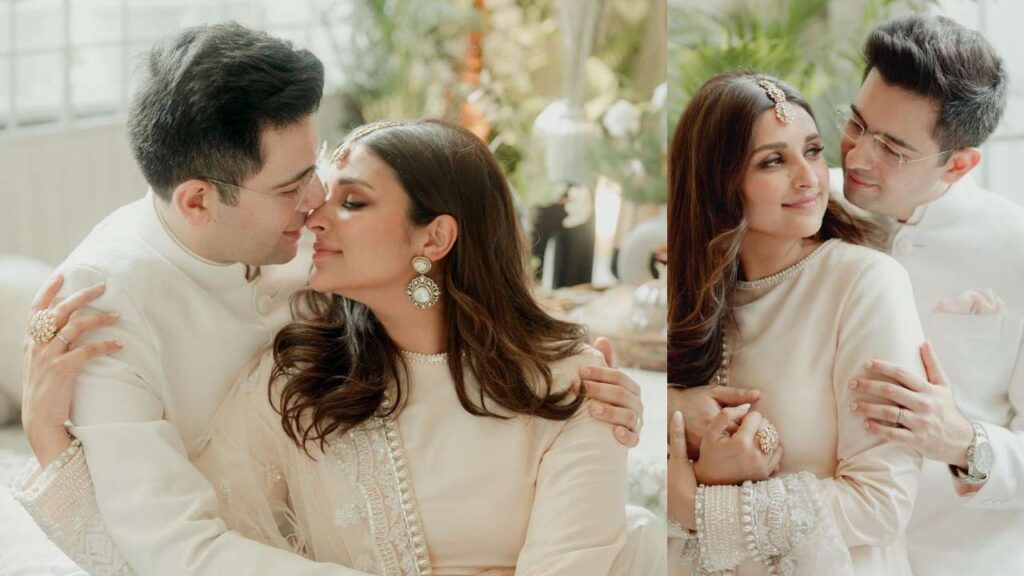 Parineeti Chopra's engagement to AAP leader Raghav Chadha in Delhi's Kapurthala House is the current talk of the town. The intimate ceremony, graced by Priyanka Chopra, was a glamorous affair surrounded by close friends and family.
Instagram Revelations: Parineeti Chopra Shares Engagement Pictures and Thoughts
Parineeti took to her social media to share heartwarming pictures from the ceremony. The radiant happiness reflected in the pictures and her caption – "Everything I prayed for… I said yes," has sent her fans into a frenzy of delight.
Tracing the Love Story: Rumors to Reality for Parineeti and Raghav
Adding more spice to the love story, Parineeti Chopra and Raghav Chadha's relationship rumors had gained momentum earlier this year. The couple was spotted enjoying a meal at a Mumbai eatery, followed by a series of appearances at the airport together, and even seen sharing excitement at an IPL match.
Parineeti's Acting Journey: A Look at Her Cinematic Triumphs
Parineeti Chopra, ready to star in Chamkila and Capsule Gill, has made a mark in Bollywood with acclaimed performances, including Code Name: Tiranga, The Girl On The Train, and Kesari. Making her debut in 2011's Ladies vs Ricky Bahl, her career trajectory continues to soar.
---
Parineeti Chopra's journey, both personal and professional, continues to captivate her fans worldwide, and her heartfelt farewell to Delhi is yet another touching chapter in her evolving story.