Your wedding day is your time to shine, and as the groom, you want to look your absolute best. Finding the perfect outfit is essential, and it should not only reflect your style but also suit your unique physique. In this guide, we'll explore groom outfit ideas that are tailored to different heights and body types, including a special section for Indian grooms with suggestions for shoes, jutties, and more.
Groom Outfit Ideas
1: For Tall Grooms
1. Classic Three-Piece Suit
Tall grooms have the advantage of carrying off classic three-piece suits with ease. Opt for a well-tailored suit in a dark shade like charcoal or navy. This style adds structure and elegance to your frame. A peak lapel can further elongate your look.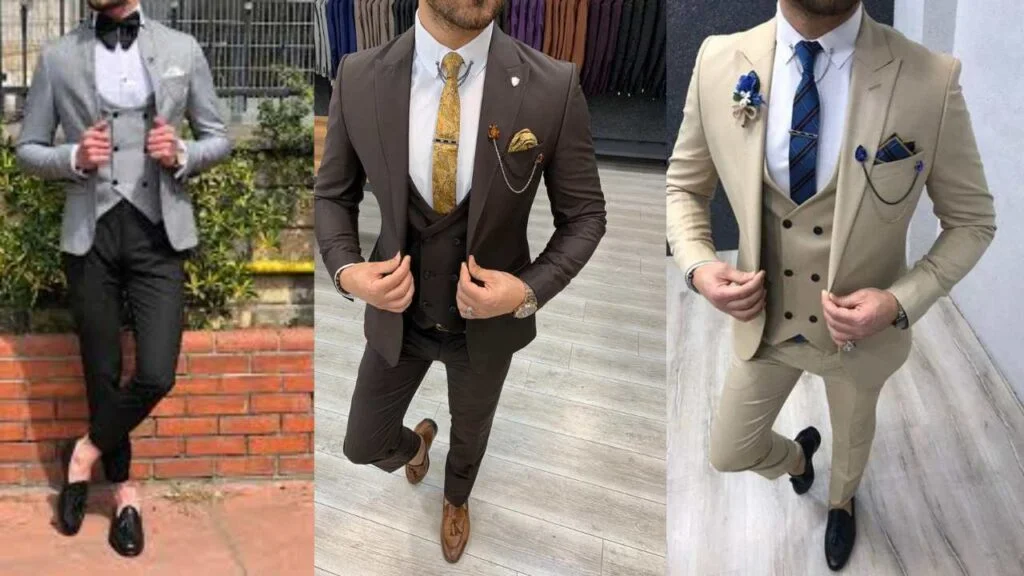 2. Tuxedos with Slim Fit Trousers
For a more formal look, consider a tuxedo with slim-fit trousers. This sleek and modern style will complement your height. Avoid excessively long jackets, as they can make you look even taller.
2: For Short Grooms
1. Fitted Two-Piece Suit
Short grooms can benefit from two-piece suits with fitted jackets and trousers. A slim silhouette will create the illusion of added height. Stick to vertical stripes or subtle pinstripes to elongate your appearance.
2. Monochromatic Outfits*
Wearing monochromatic outfits in a single color, especially darker shades like black, deep blue, or charcoal, can make you appear taller. It's an elegant and elongating choice.
3: For Muscular Grooms
1. Custom-Tailored Suits*
Muscular grooms should invest in custom-tailored suits that fit their physique perfectly. This ensures that the suit doesn't appear too tight or too loose in various areas, making you look impeccably put together.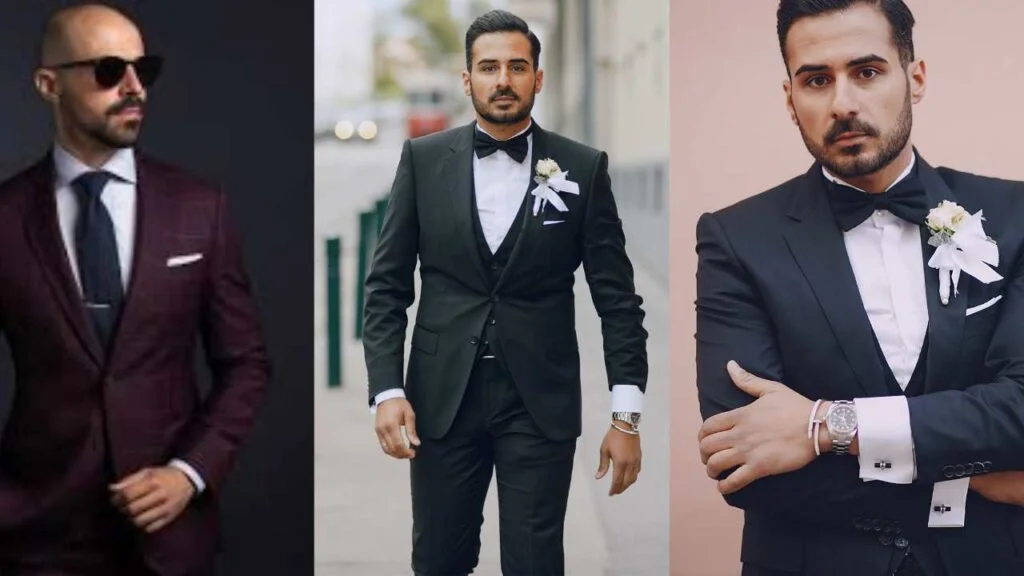 2. V-Neck Waistcoats*
A waistcoat with a V-neck cut can complement your muscular build, creating a V-shape that accentuates your upper body.
4: For Slim Grooms
1. Double-Breasted Suits*
Double-breasted suits add some width and structure to your frame. They can give the illusion of a broader chest and shoulders. Choose a well-fitted double-breasted suit to create a polished look.
2. Layer with Accessories*
Slim grooms can layer their outfits with accessories like pocket squares, boutonnieres, and statement ties. These details can add depth to your ensemble.
For Indian Grooms: Shoes, Jutties, and Accessories
1. Classic Indian Sherwani*
Indian grooms have a wide array of choices, but a classic Indian Sherwani is timeless. Pair it with churidar pants or Jodhpuri trousers for a regal look.
2. Traditional Jutties*
Complete your Indian groom look with traditional jutties. These intricately embroidered shoes not only add a touch of authenticity but also complement the overall attire.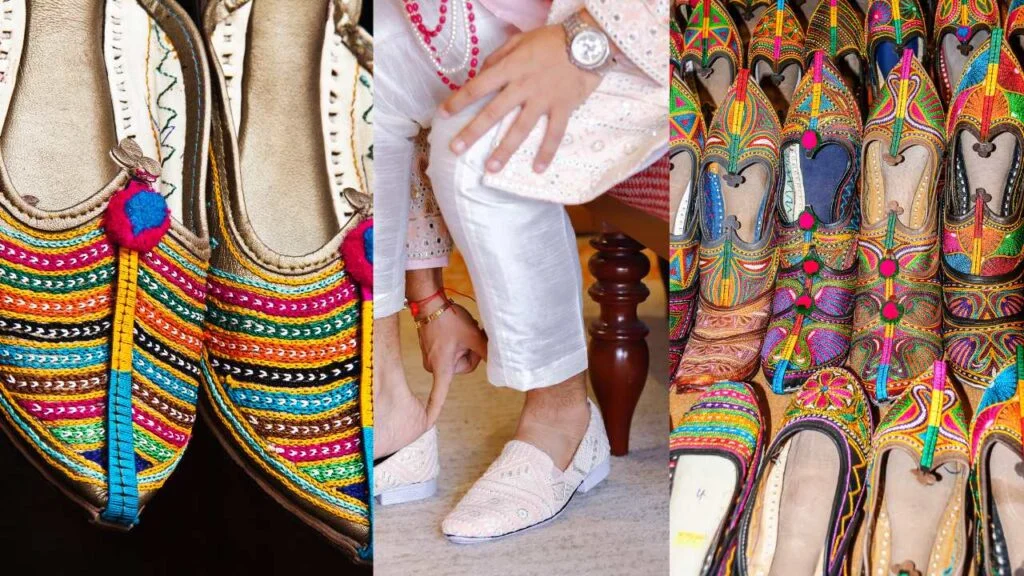 3. Accessorize with a Turban or Safa*
A turban or safa adds an element of grandeur to your look. Choose a color that matches or contrasts your outfit to make a statement.
Ultimate Bridal Makeup Tutorial for Indian Brides: Embrace Elegance with the Latest Techniques
Remember, the key to looking your best on your wedding day is confidence. No matter your height or body type, the right outfit will help you feel your most confident and dapper self. Take your time to explore different options, and consider consulting a professional tailor to ensure your outfit is a perfect fit. Your wedding day is a special occasion, and you deserve to shine.