When it comes to the big day, every detail matters for an Indian bride. From the exquisite bridal attire to the intricate henna designs, it's all about perfection. And one essential yet often overlooked aspect is the choice of the best bra. The right bra can make a significant difference in how you feel and look on your wedding day. In this guide, we'll explore the key factors to consider when selecting the best bra for Indian brides. Bridal Bra
Best Bra For Indian Brides.
Comfort is Key:
On your wedding day, you'll spend hours in your bridal attire. To ensure comfort throughout the day, choose a bra that fits you perfectly. Look for soft, breathable fabrics, like cotton, and avoid underwires that can cause discomfort over time.
Support and Lift:
Indian bridal outfits are often heavy and ornate, requiring a bra that offers excellent support and lift. Opt for bras with strong underbands and wide straps to distribute the weight evenly. A well-fitted balconette or full-cup bra can work wonders here.
Seamless and Strapless:
Many Indian bridal outfits have deep necklines and low backs, making a seamless and strapless bra a must-have. These bras ensure that your undergarments stay hidden, allowing your bridal attire to shine. Silicone-lined bras are an excellent choice for added security.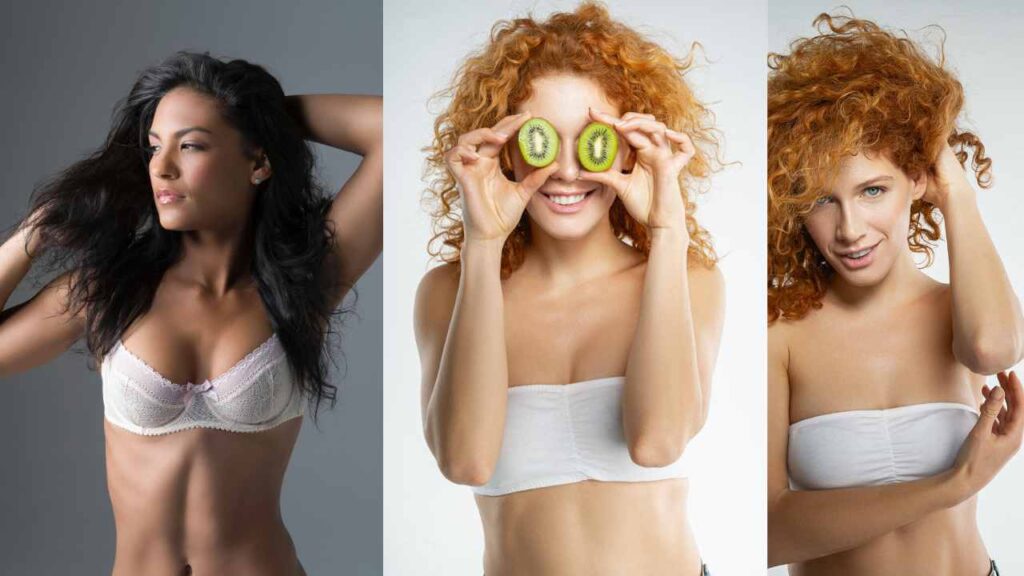 Bridal Lingerie Sets:
Consider investing in a complete bridal lingerie set that includes a matching bra and panty. This not only ensures that your undergarments are coordinated but also adds a touch of elegance to your bridal attire.
Embellished and Lace:
For a touch of sophistication and sensuality, consider bras with lace details or embellishments. These can add a hint of luxury to your bridal ensemble and make you feel even more special on your big day.
Nude and Skin Tone:
When in doubt, a nude or skin-tone bra is an excellent choice, as it can be paired with a wide range of bridal outfits. It ensures that your bra remains discreet and doesn't distract from your stunning bridal attire.
Fitting and Alterations:
Always opt for a professional fitting before making your final selection. Ensure the bra fits perfectly and doesn't create any bulges or discomfort. If necessary, consider alterations to get the right fit.
Glowing Indian Bridal Beauty: Ultimate Summer Skin Care Tips & Secrets(opens in a new tab
Conclusion:
Your wedding day is a once-in-a-lifetime event, and every detail matters. When it comes to the best bra for Indian brides, prioritize comfort, support, and style. Choose a bra that complements your bridal attire and makes you feel confident and beautiful. With the right undergarments, you'll be ready to shine on your special day.