In the world of cricket and Bollywood, few couples have garnered as much attention as Anushka Sharma and Virat Kohli. Their love story is not just about the union of two successful individuals but also a testament to the power of love that transcends careers and fame. In this blog, we will explore their incredible journey from their first meeting to becoming one of India's most celebrated couples.
The Beginning: A Chance Encounter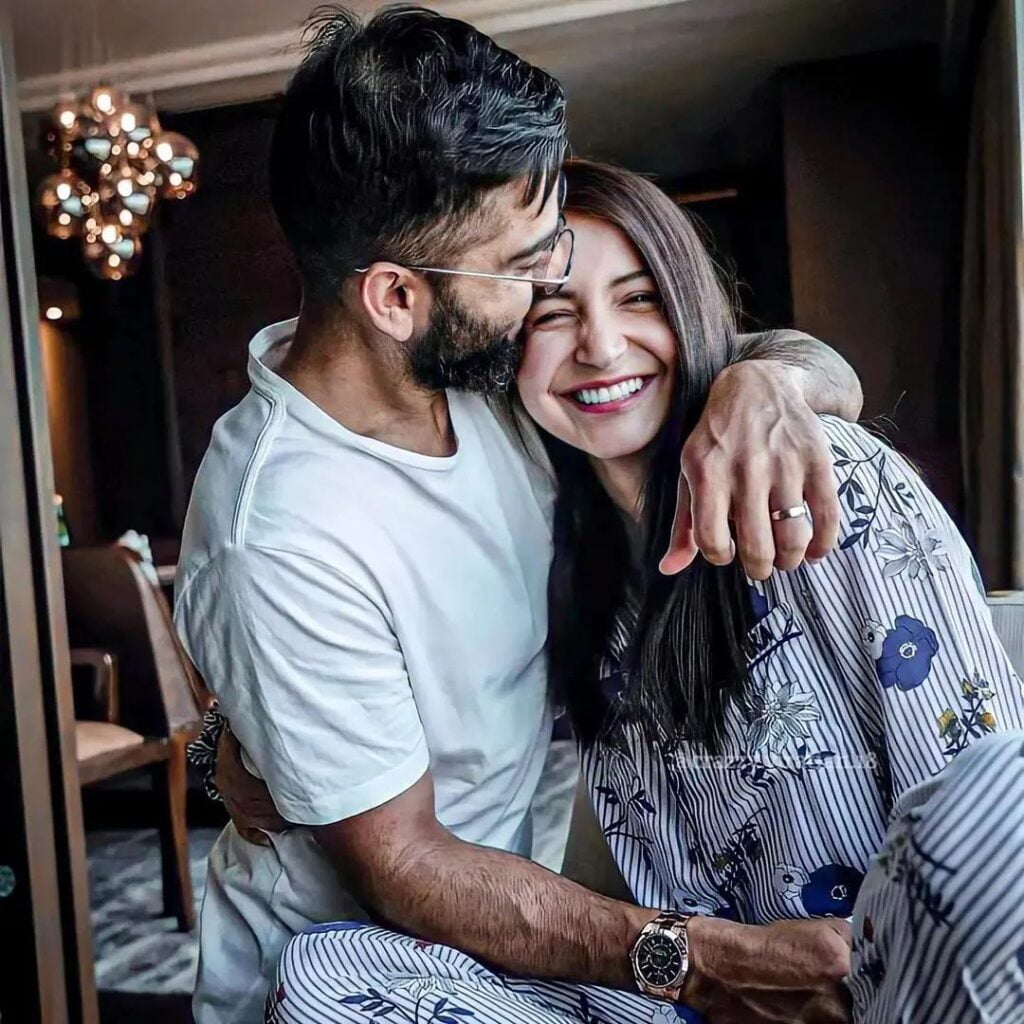 The love story of Anushka Sharma, a renowned Bollywood actress, and Virat Kohli, the Indian cricket team's captain, began in 2013. The duo first met during the shooting of a shampoo commercial, and their instant chemistry was hard to miss. They became friends and were soon spotted together at various events, fueling rumors of a blossoming romance.
Love Takes Flight
As their friendship turned into love, Anushka and Virat became inseparable. From attending cricket matches to celebrating each other's achievements, they stood by one another through thick and thin. Despite their busy schedules, they made time for each other, further strengthening their bond.
Anushka's Support for Virat's Cricket Career
Anushka has been a pillar of support for Virat, both on and off the field. She often attends his matches and cheers him on from the stands. Virat has credited Anushka for helping him become a better person and a more responsible cricketer. In various interviews, Virat has mentioned how Anushka's presence has positively impacted his career and personal life.
A Fairytale Wedding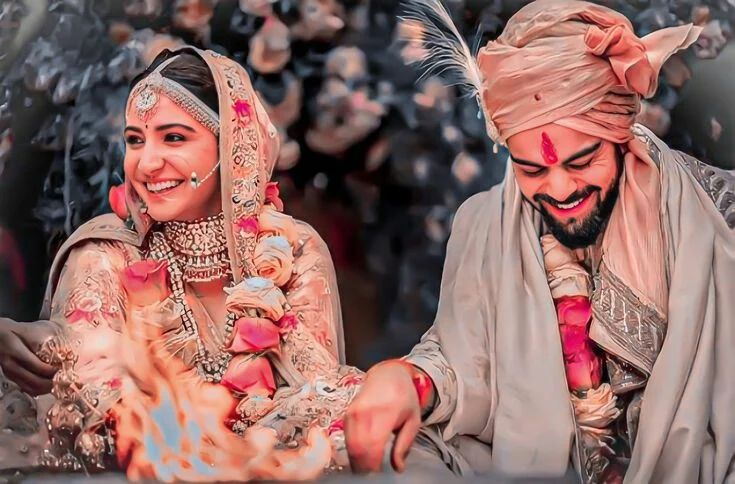 In December 2017, Anushka and Virat tied the knot in a private ceremony in Tuscany, Italy. Their dreamy wedding was attended by close family and friends, and the pictures from the event captivated fans worldwide. The couple then hosted two grand receptions in Delhi and Mumbai, attended by the who's who of Bollywood and the cricket fraternity.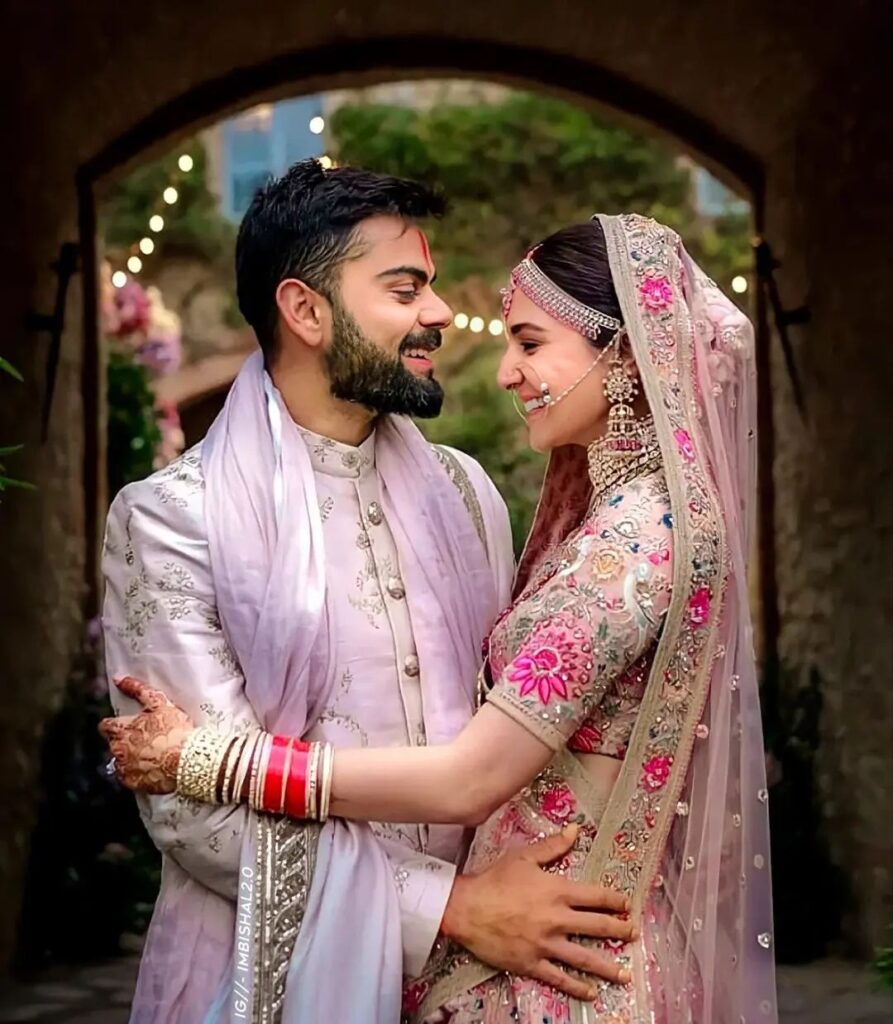 Inspire From Celebrities Wedding
Balancing Love, Cricket, and Acting
Anushka and Virat continue to balance their careers with their personal lives. They have set an example for many by proving that it is possible to excel professionally while nurturing a loving relationship. Their social media accounts are filled with pictures and moments that showcase their love, respect, and admiration for each other.
Parenthood
In January 2021, Anushka and Virat welcomed their first child, a baby girl named Vamika. The couple has embraced parenthood with open arms and has been sharing glimpses of their journey with their fans.
---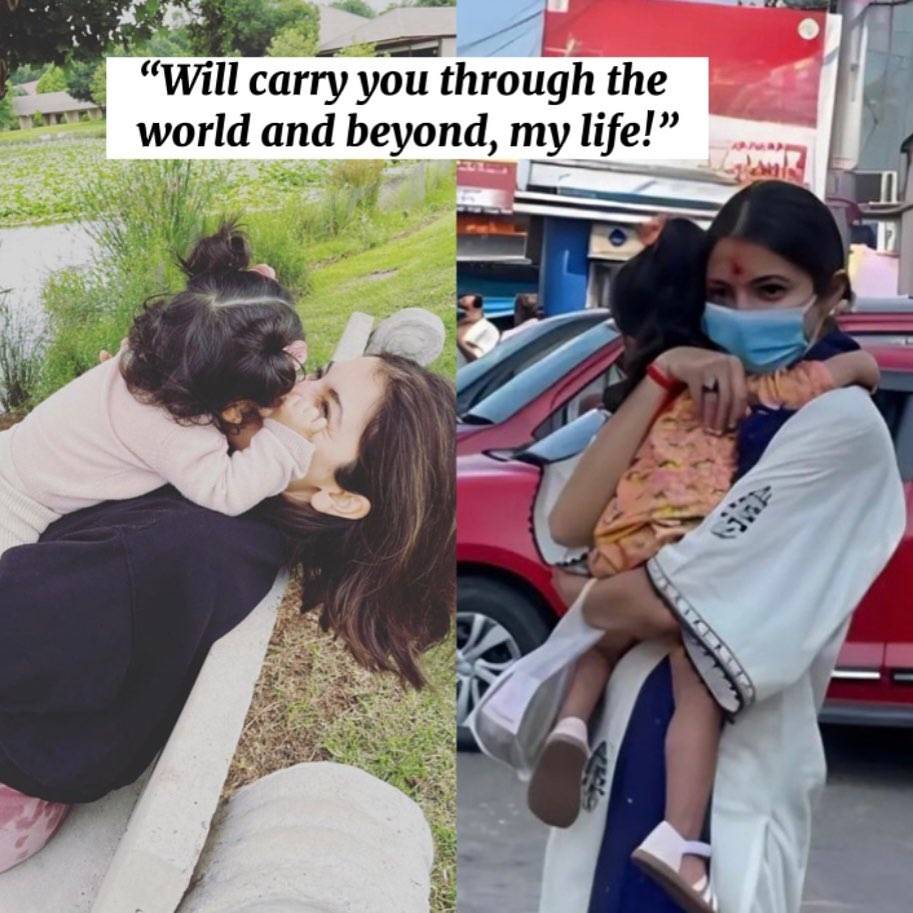 Anushka Sharma and Virat Kohli's love story is a beautiful blend of cricket, Bollywood, and an unwavering commitment to one another. Their journey, from a chance encounter to becoming proud parents, is nothing short of inspiring. The couple has shown that love and understanding can help create a strong foundation, allowing both partners to excel in their respective fields while nurturing a happy, healthy relationship.